With temperatures dipping the urge to lap up warm foods is only rising. Nearby halwais and sweet shops are fixed with all that you have to eat this winter, to keep yourself warm as well as revive your sentiment with all the regular customary Indian desserts that just come amid this time. The halwas and gajaks require your consideration now, since they are tasty as well as in light of the fact that they give the truly necessary warmth amid this nippy climate.
Salam Pak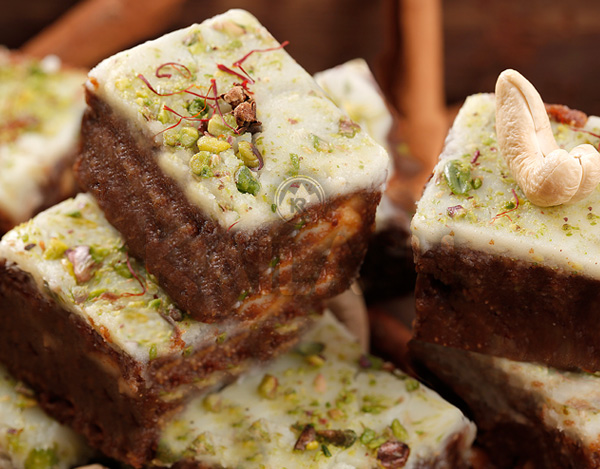 Take a look at this un-missable dessert that will urge you to go to the sweet shop immediately.
This is a famous Gujarati winter recipe which is full of healthy ingredients and its fudgy texture makes it a favorite of young and old both
Salam Pak is delicious as well as a healthy dish because it contains a large number of healthy nutrients.
Khajur Pak
Khajur Paak is famous during winters.
Dates are naturally sweet and full of nutrition. Addition of nuts and poppy seeds makes it more nutritious. Since very less sugar is added while making it, people who are diabetic can satisfy their sweet craving with it. Those on diet can also munch them without any worries as very little ghee goes into its making. Celebrate this Diwali a healthier way!!!
try this healthy Khajur Pak and experience the richness of dates, cashews, almonds, and pistachios blended together. Khajur dry fruits pak is so tempting and delectable that everyone will keep craving for more and more. Dates are a good source of Iron and we all should include them in our diets. This dates and dry fruits barfi is not only scrumptious to eat but is healthy too.
This winter, buy these sweets from Kailash sweet, Surat and satisfy your cravings for winter sweets. Kailash sweet is the most authentic sweets provider.
Also, you can do online shopping for these delicacies and get this right away at your home.
Have a Healthy Winter!