Diwali is a festival of joy and togetherness.
People of India celebrate this festival very uniquely.
Most of the people celebrate New Year on Diwali. And on the auspicious occasion of New Year, everyone brings sweets home.
It is very obvious that on New Year people come to your home and give best wishes for your new year.
When guests come home, we need to offer them some delicious sweets and snacks.
It is very obvious that sweets which are offered are either Mava Sweets or dry fruit ones.
Let's try something else this Diwali and let our guest also see the change.
Angoor Rabdi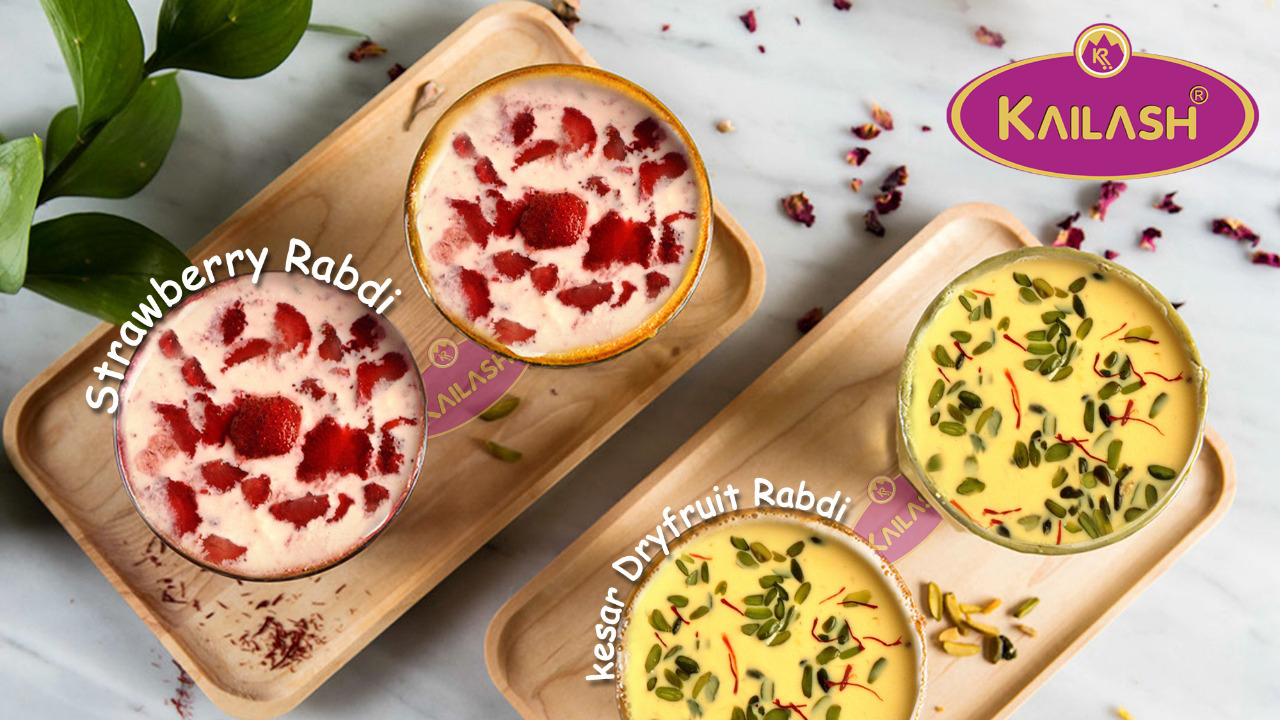 Angoor Rabdi is the similar small version of Ras Malai.
In Ras Malai, the balls of Paneer are big in size and in Angoor Rabdi they are extra small in size.
The Rabdi is prepared by boiling the milk and adding sugar, saffron and dry fruits to it. Later sweetened Angoor is added to the Rabdi.
This is really a fresh sweet dish which you can offer to your guest and they will love the same too.
People find it difficult to make sweets like Gulab Jamun, Ras Malai, and Angoor Rabdi. The process of making these sweets is really long so many working people don't get time to make Angoor Rabdi at home.
But that doesn't stop you from having these lovely delicious sweets. The better option is to buy it from a shop which is trusted and sells the best quality sweets.
In Surat, Kailash sweet is the best sweet shop which offers quality products to their customers.
The main factor which is considered while buying sweets by people is the trust factor. Surat and Gujarat have trusted Kailash sweet as one of the best sweet providers of India.
Buy Delicious Angoor Rabdi from Kailash Sweetshop Surat.
Also, if you cannot visit the shop there is also an option of buying sweets online.
You can simply visit the website of Kailash sweet and add the products you want to buy online to your cart and it's done.
Online shopping has made things easier and Kailash Sweet is also working as per the trend to provide their customer with the best possible services and products.
This Diwali try something new and change the old trend!