India is a multicultural country and we are proud to have some rich delicacies.One may find dramatic variations in taste between the states in India. Some of the Indian food dates back to five thousand years. We have sweets which are found nowhere in the world. Every Indian festival is incomplete without sweets. It is no secret that Indians have a sweet tooth and we have an inexhaustible supply of sweet dishes and recipes for every season. Indians have a tradition to prepare a number of traditional winter desserts.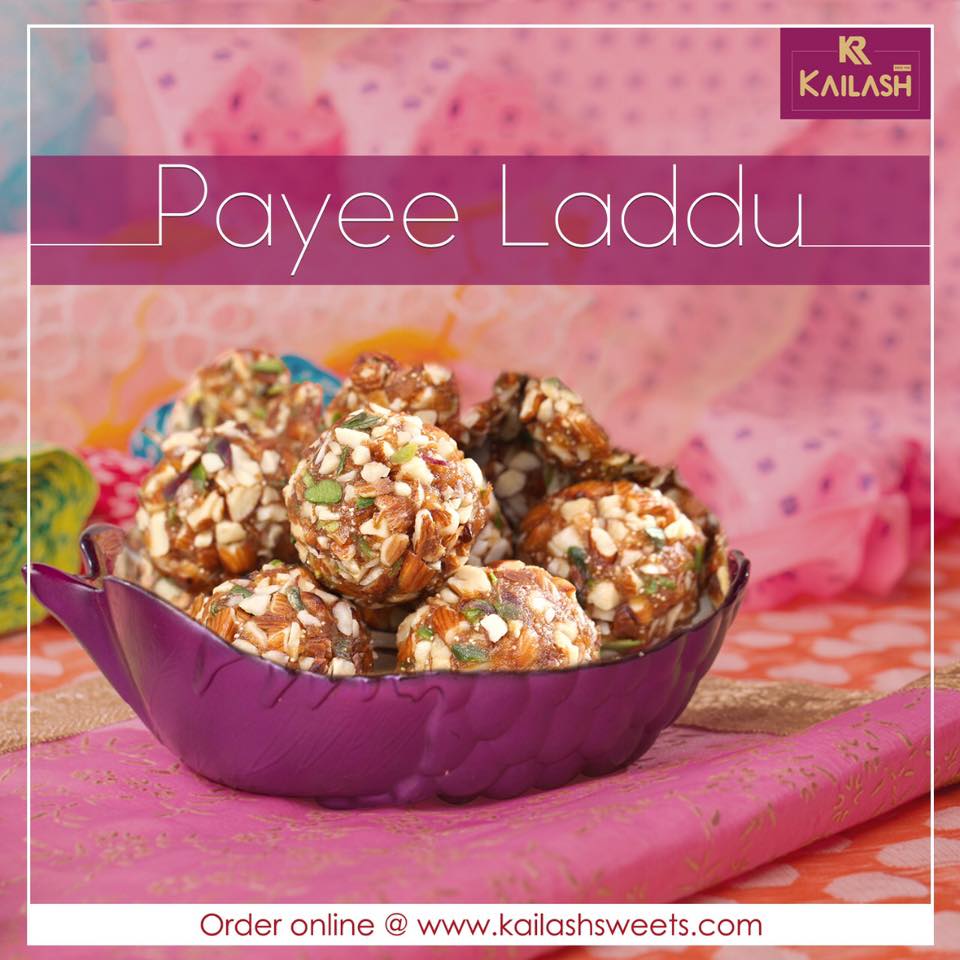 Payee Laduu, yes you heard it right! It is a popular winter sweet. The ingredients like gondh or edible gum, pure ghee, nuts, raisins along with a number of spices like cardamom, nutmeg  will help your body to stay warm during the winters. Payee Laduus are energy boosters and power packed with all you need this winter to stay warm and healthy. It is actually advisable to eat such rich sweets in winter season as when the temperature drops outside, our body produces heat internally to balance the temperature. These winter delicacies help our body to produce the necessary heat to sustain. So these sweets packed with rich ingredients like ghee, jaggery etc are easily digestible in winters due to excessive body heat.
Kailash Sweets, one of the oldest and a prominent name in Surat and South Gujarat for traditional Sweets and Namkeens provides good quality sweets and desserts all along the season. The best part is their quality. They have a variety of winter sweets like Payee Laduu and each one is a delight to indulge in.
Happy winters. Stay Healthy! Stay Warm!- Shop Now