Not a single festival is complete without sweets in India.
Ganesh Chaturthi is celebrated every year in India in the honor of Lord Ganesha. This auspicious festival is celebrated in the Hindu month of Bhadra (mid-August-mid September) all across the globe, and the grandest celebrations take place in Maharashtra. The festival is celebrated for 10-12 days, the last day being the Anant Chaturdashi
Here are the famous sweets which can be offered during the 10day festival.
Modak
Modak is sweet dumplings which are stuffed with different fillings. There are many different types of Modak available nowadays.
Traditionally most famous is Kesar Modak. Modak is said to be Lord Ganesha's, Favorite sweet.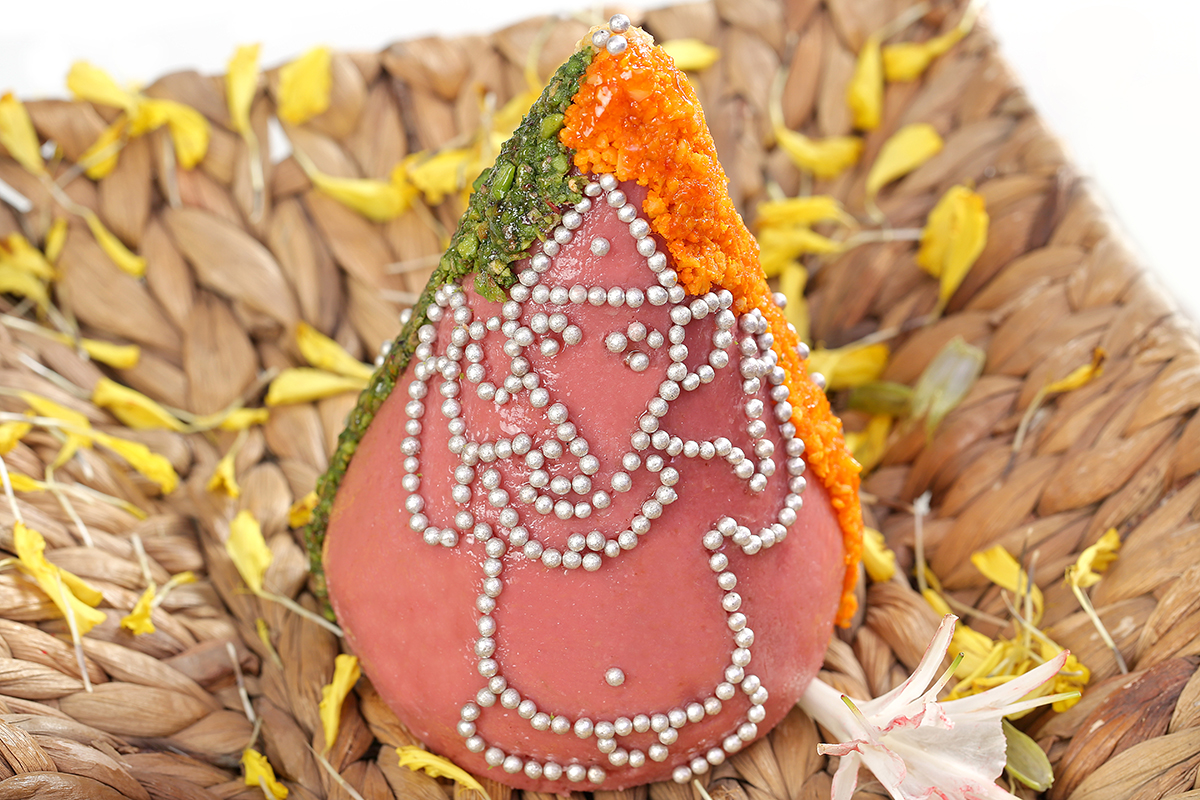 Motichur Laddoo
Motichur Ladoos are made with tiny boondi & Ghee. It is the most traditional Indian sweet. You can say no festival is celebrated without Motichur Laddoo in India
Every festival or function the most favorite sweet everyone calls for is motichur laddoo. It is also famous sweet to offer as Prasad.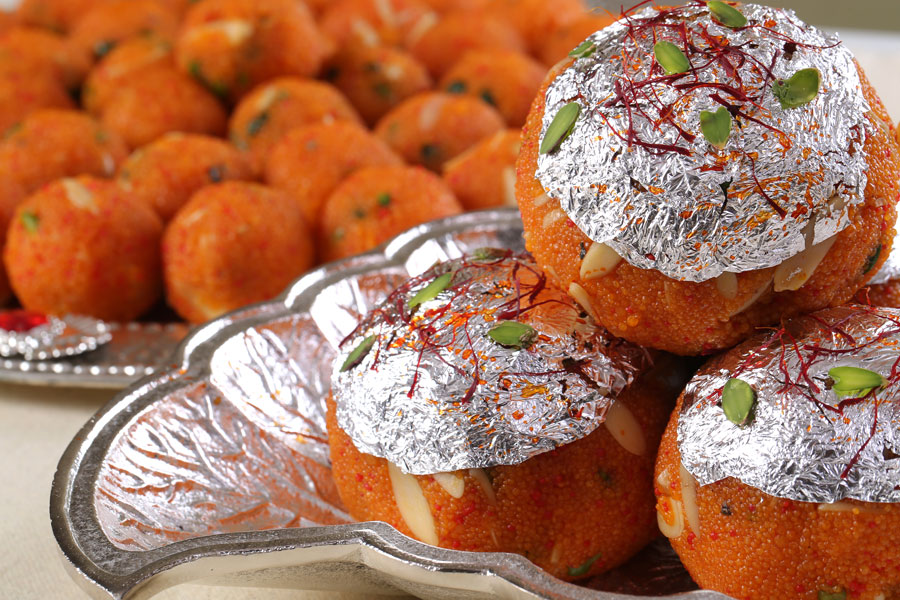 Moreover, all these sweets 56(Chappan) Bhog is also famous during this festival.
People decide a day where they organize a Chappan Bhog for Lord Ganesha. In this, all kind of food is offered to the Lord.
In Surat, Kailash Sweet is the place where you can get 56 types of sweets which can be offered as Chappan Bhog.
Kailash Sweet's Chappan Bhog is what you are dreaming of. You will love each and every sweet of Bhog offered by Kailash Sweet.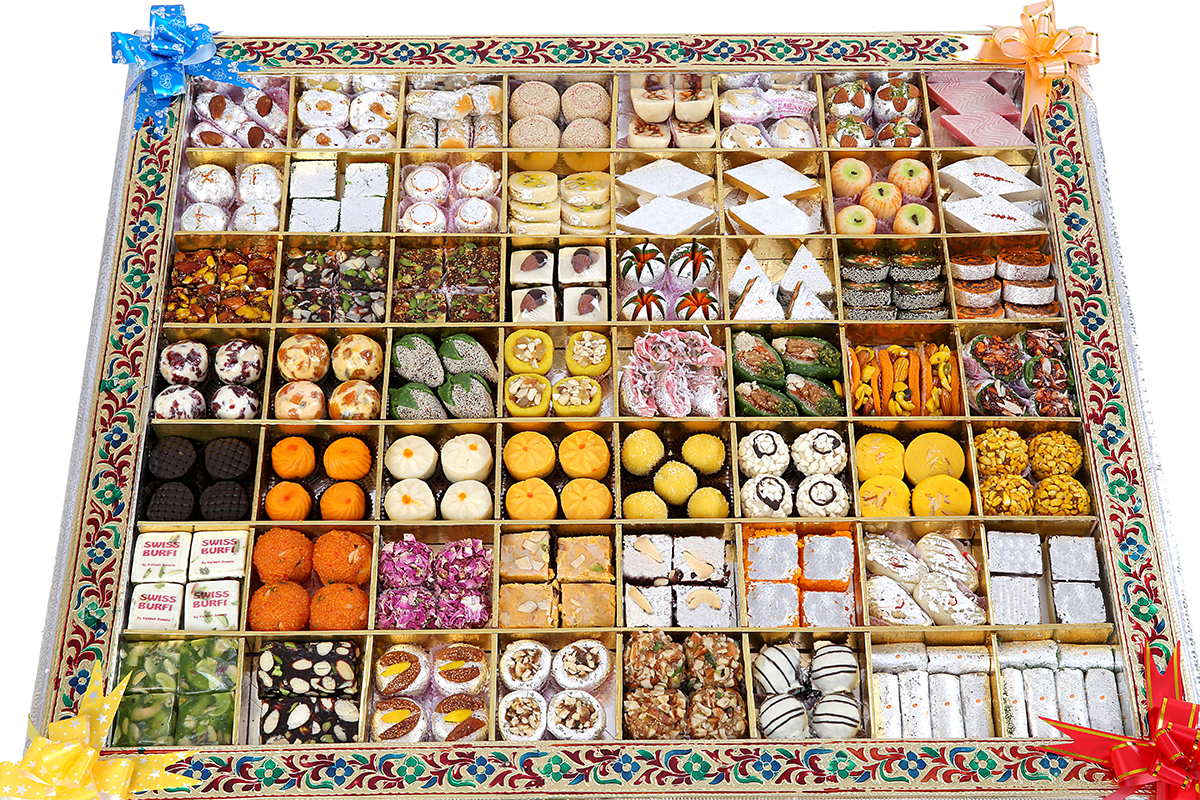 Gulab Jamun
Gulab Jamun is all time favorite dessert of everyone. Gulab Jamun is also served as Prasad to Lord Ganesha. It is the sweetest burst you can have in your mouth.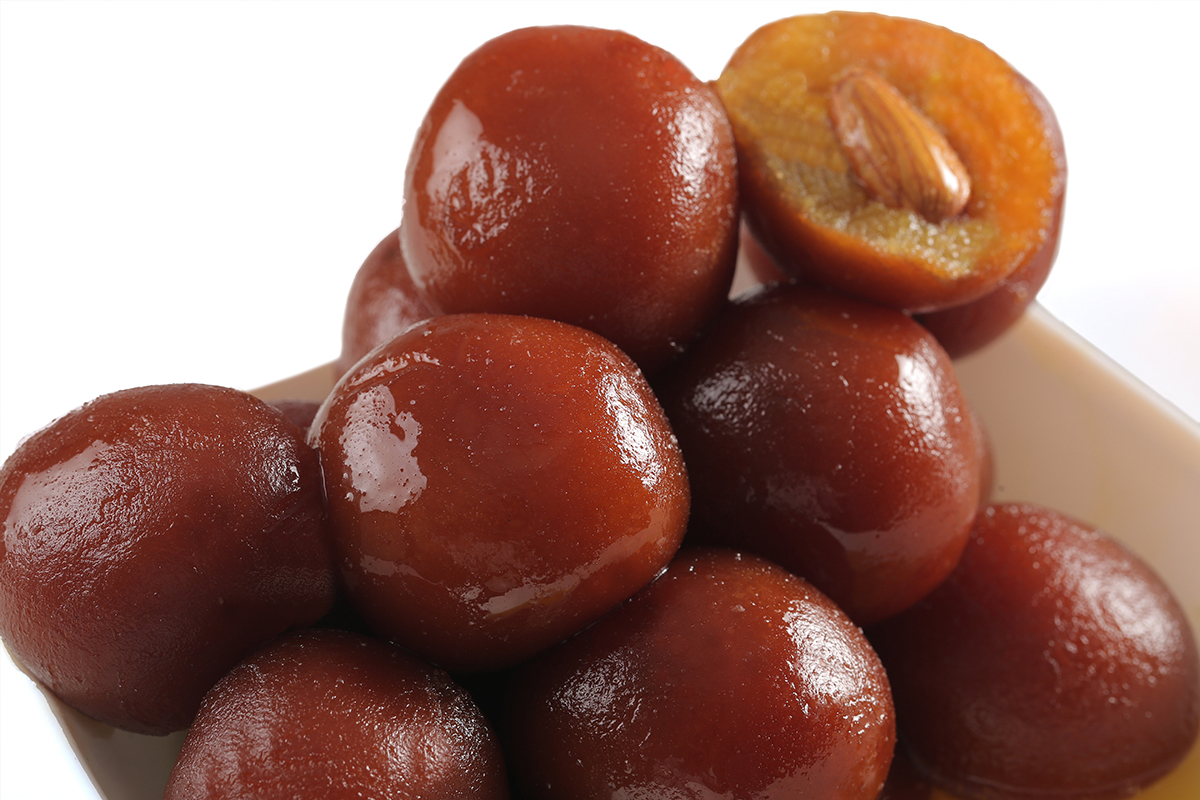 Kopra Paak
Kopra Paak is specifically famous during festivals. It is a sweet made of grated coconut and sugar. Nothing can taste better than sugary coconut. Other ingredients are also added like saffron and cinnamon.
Peda
Peda is specially prepared during Lord Ganesha's festival. It is one of the most offered sweets at this festival.  Peda is made of khoya, sugar and different dry fruits.
Most Famous Pedas are Kesar (saffron) Peda and Mava Peda
Above was the list of famous Bhog that are offered during Lord Ganesha's Festival.
Go and buy it From Kailash Sweets Now.
Ganpati Bappa Morya!